Clean & Go Green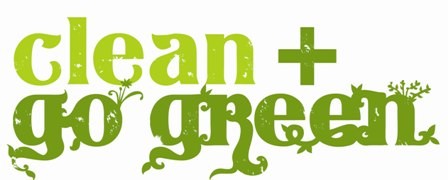 Columbia University Facilities partners with Undergraduate Housing, Environmental Health & Safety, Environmental Stewardship, Columbia Community Service, and Eco-Reps twice per year to make dumpsters and paper-shredders available across campus for the disposal of sensitive files and large office items. Facilities then properly separates items, recycling and donating them wherever possible.
Clean & Go Green Items
Clothing
Textiles and linens
Non-perishable food
Books/Used books
Coats
Shoes
Small household items
Second-hand clothing, textiles, linens, non-perishable food, coats and shoes will go to Columbia Community Service organizations that provide emergency services.
Furniture (not available at Manhattanville/Small Square location)
Computer monitors, keyboards and CPUs (please clean your hard drive)
Paper/cardboard
Batteries
Electronic equipment
Bulbs, including compact fluorescents
Toner cartridges
Paint cans
For any gender, (though mostly boys) between 11 months to 17 years. All items must be new and/or in original packaging.
Toys
Stuffed animals
Other items of comfort
Sneakers
Soccer balls
Toiletry kits
School kits (backpacks and school supplies)
These items will be donated to programs including Catholic Charities Community Services Immigration and Refugee Department, Catholic Guardian Services, and Lincoln Hall.
Chemicals
Laboratory equipment
Laboratory refrigerators
Laboratory furniture that has potentially come into contact with chemical, biological or radioactive material
Metal bricks or any material previously used as shielding
Compressed gas cylinders
Used oil
Mercury containing devices (e.g., thermometers, switches, thermostats)
Smoke detectors
Contact Environmental Health and Safety for removal or clearance to remove items on this list.
Bring items to be shredded to the Paper Shredding Locations on College Walk near Kent Hall and the Small Square in Manhattanville every day of the event from 8:00 a.m. until 4:00 p.m. As a reminder, before disposing of administrative records, please refer to the Records Retention and Disposal policies.
For a fee, movers will come directly to your office to collect and recycle your unwanted items (available for offices at the Morningside campus only). Contact the Columbia University Facilities Services Center at x4-2222 and mention "Clean & Go Green" to request service.
Don't throw your used books away—donate them instead! Bring your used books to the tent at Low Plaza and we will find them a new, happy home.
Help preserve the institutional memory of the University. Contact Columbia University Archives at x4-3786 before disposing of any historical information relevant to the history of the University.