Columbia to Develop Design and Construction Sustainability Standards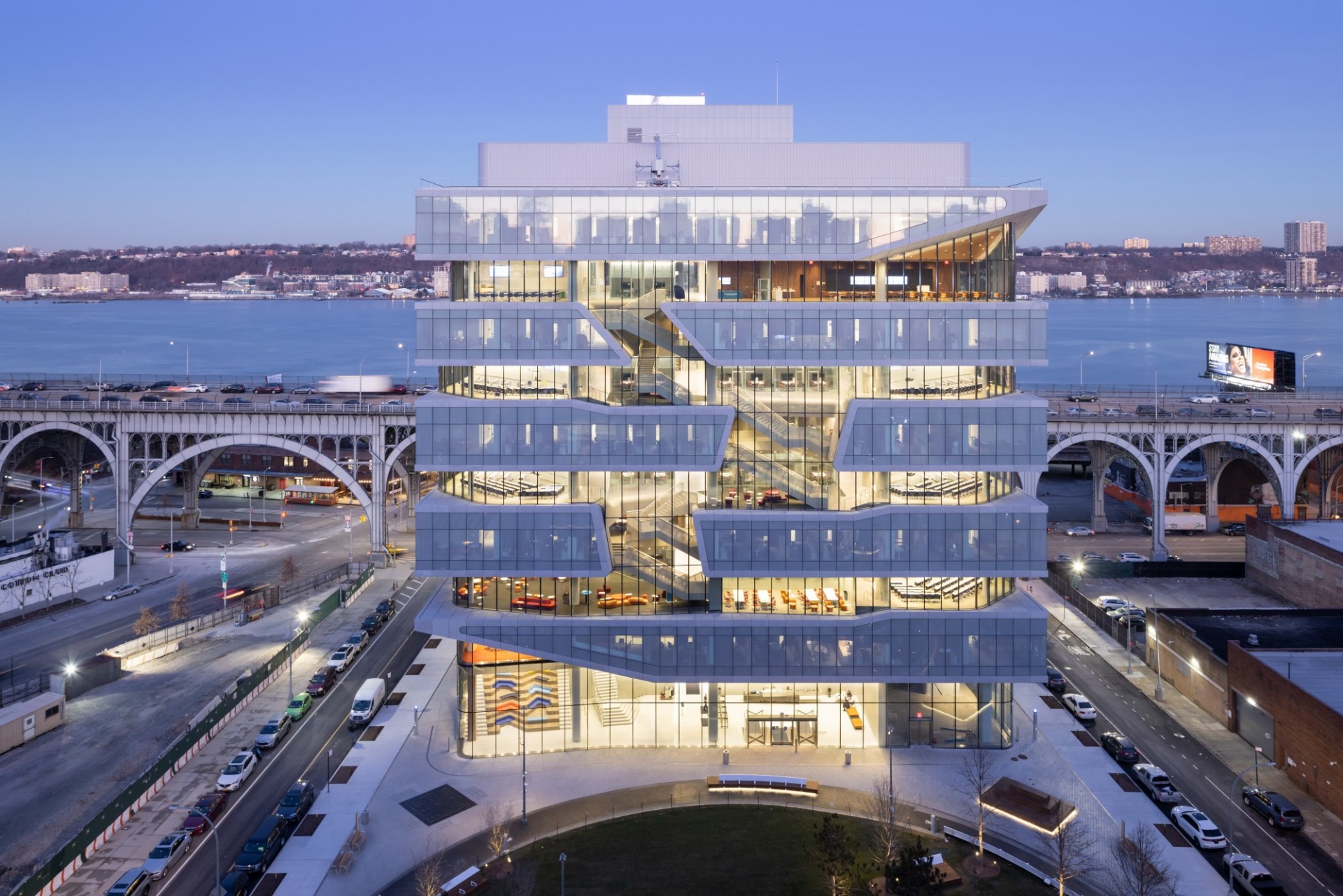 Combined, Columbia's campuses include around 17 million square feet of various building types, ages, sizes and program uses. Capital project portfolios at each respective campus consist of a broad range of project types and sizes, from small renovations to ground-up buildings. Most capital projects on the historical Morningside campus generally rely on existing campus utility infrastructure for all services.
To align with the goals established in Plan 2030 for project-based sustainability efforts, Columbia will assess, update, and create policies to deliver a new sustainability standard that ensures all building design and construction decisions are aligned with Plan 2030 science-based targets and Local Law 97 (LL97), ensuring the University meets them.
Toward that end, Columbia has solicited proposals from qualified sustainability consultants with extensive experience in the built environment to undertake an evaluation of the existing Design and Construction Sustainability Programs across multiple campuses, identify deficiencies and propose solutions to renew those programs to meet the strategy outlined in Plan 2030.
The selected consultant will evaluate the existing sustainability program components and processes currently in use across Morningside, Manhattanville, CUIMC, and LDEO, and determine the gaps where current programs fall short of the Plan 2030 goals, as well as current industry best-practices. The deliverable will be a report of their findings with preliminary recommendations for structuring a University-wide program to align with university goals.
Then, the consultant will create sustainable design guidelines for projects based on the LEED framework or a LEED-equivalent framework, develop an implementable construction waste tracking program for projects of all sizes, track "take-back" programs to reduce waste, evaluate water conservation goals and track how projects reach them. The consultant will also develop a method to measure the Scope 3 emissions of a project and limits for those emissions, and evaluate the cost and carbon effect of purchasing widely used materials in bulk to reduce transport. Training material will be prepared and six training sessions provided for internal stakeholders, project managers, and staff.
The project will have a working group and steering committee for governance, and day-to-day management will be conducted by Columbia's Capital Project Management (CPM) team. Work is expected to begin this summer and take approximately 1.5 years to complete.