COLUMBIA UNIVERSITY SUSTAINABILITY PLAN 2021-2030
Plan 2030 is a ten-year strategic plan that outlines aggressive sustainability goals, grounded in climate science, for Columbia's New York campuses to achieve net zero emissions by 2050. Building on the goals achieved in its first sustainability plan, Columbia has developed this plan in conjunction with its own Earth Institute scientists and faculty, using guidance from the Science Based Target initiative (SBTi) and the United Nations Environment Programme (UNEP) to establish principles and measurable targets that will help ensure Columbia will achieve this goal. Achieving these targets requires an increased commitment across all areas of the University, and the ability to model sustainable values within every part of its culture – the way it educates, operates, designs, constructs, and manages resources.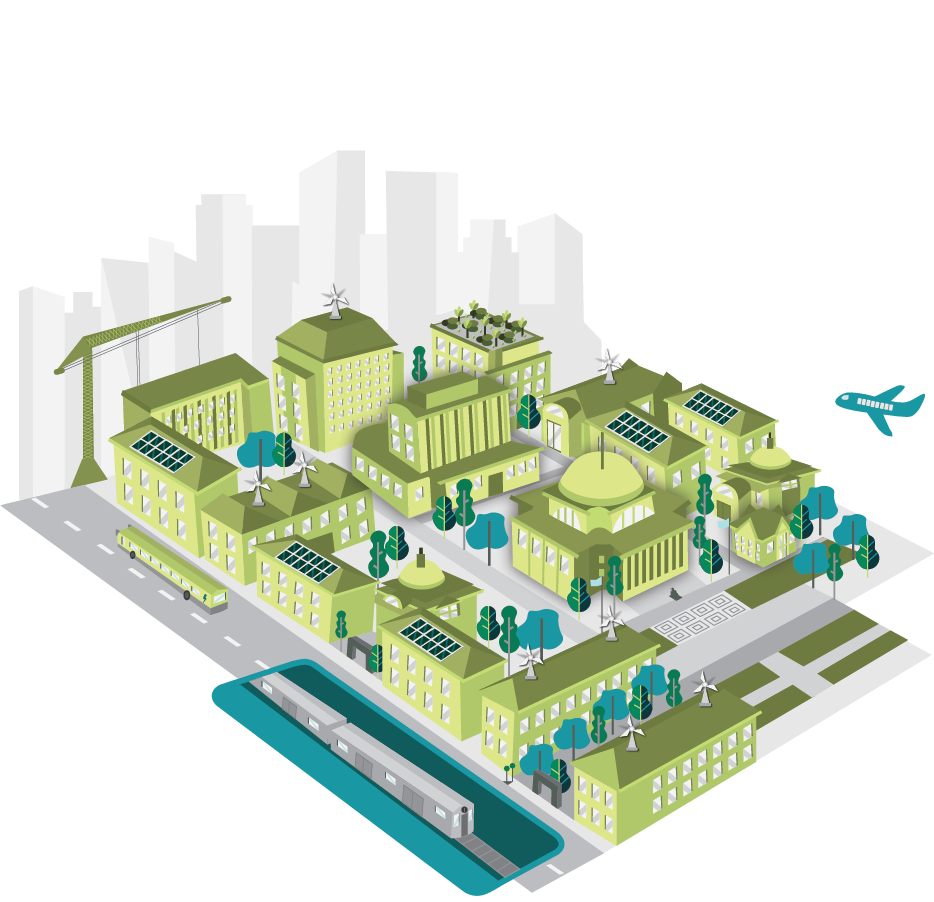 Commitment Areas
To achieve the targets outlined in the Climate Leadership and Trajectory to Net Zero sections, the University has set specific goals with detailed strategies in six key commitment areas below. The content in these areas was developed by sustainability planning working groups with faculty, student, and administrator participation.