What is the Sustainable Leaders Network (SLN)?
The SLN is a group of sustainability-minded students, faculty, and staff from each school or administrative department at Columbia University. From collaborating on user-friendly, campus-wide recycling bin signage to piloting innovative green solutions in their offices and classrooms, members of the SLN aim to drive behavior change from the ground up across Columbia's campuses.
Ailsa Roell, SIPA, Faculty
Alissa Park, Engineering, Faculty
Allie Schwartz, Environmental Stewardship, Facilitator
Amanda Erekson, SSW, Administrator
Brian Brennan, MSPH, Administrator
Brian Byrne, MSPH, Administrator
Chris Pettinato, Environmental Health & Safety, Chair, Waste Focus Team
Christopher Wilhelmi, Business School, Student
Dan Allalemdjian, Environmental Stewardship, Co-Chair, Transportation Focus Team
Dan Held, Strategic Communications, Communications Representative
Estrella Castillo, GS, Student
Franz Merine, Law, Administrator
Geoffrey Heal, Business School, Faculty
George Pecovic, Facilities, Plant Engineering, Chair, Energy Focus Team
Harris Schaer, P&S, Administrator
Helen Bielak, Environmental Stewardship, Waste Focus Team representative
Janet Stogdill, GSAPP, Administrator
Janice Erskine, Environmental Stewardship, Coordinator
Jason Wright, Nursing, Administrator
Jean-Marie Bruzzese, Nursing, Faculty
Jennifer Wenzel, Arts and Sciences, Faculty
Jessica Prata, Environmental Stewardship, Facilitator
Jonathan Pauwels, Dental Medicine, Student
June Harewood, MD, Dental Medicine, Faculty
Kate Orff, GSAPP, Faculty
Kate Sheeran, Finance/HR, Anne Sullivan's Group
Katherine Welty, Engineering, Student
Keith Bottum, Environmental Health & Safety, Co-Chair, Waste Focus Team
Kyle Picone, Business School, Administrator
Lorena Prosco, Lerner Operations, Lerner Operations - Administrator
Marianthi Kioumourtzoglou, MSPH, Faculty
Melanie Calero, Law, Student
Michael Gerrard, Law, Faculty
Mike Pagan, Administrative Services, Chair, Transportation Focus Team
Natasha Sood, MSPH, Student
Neil Schluger, MD, P&S, Faculty
Nicohlas Burry, Nursing, Student
Olati Johnson, Law, Faculty
Paige West, Arts and Sciences, Faculty
Robert Chacon, Dental Medicine, Student
Roxana Martinez, P&S, Student
Scott Osborn, Journalism, Administrator
Shane Son, EH&S, Support
Stan Sakry, Engineering, Administrator
Steven Connor, Dental Medicine, Administrator
Tak Eng, Facilities, Plant Engineering, Co-Chair, Energy Focus Team
Victoria Rosner (no longer active), GS, Administrator
Nate Wilcox, General Studies, Administrator
Members of the administration, faculty, and students have collaborated to generate this Sustainability Plan, the University's first, complete with high-level goals. This Plan highlights a set of strategies that departments, including but not limited to Facilities and Operations, will advance over the next three years.
The role of school-based actions in the form of policy and behavior change accelerates the University's ability to realize its sustainability goals. The primary objective of the SLN is to engage a wide range of stakeholders from across the campus to collaborate in developing and endorsing a set of these actions that can serve to guide Columbia's schools to foster a culture of sustainability.
Once onboarded, SLN participants use the Workspace Certification tool to drive measurable culture change in their schools and/or departments. The experience gained will help other schools to utilize solutions and document progress.
Environmental Stewardship looks forward to sharing the progress Columbia is able to make over the course of the coming years through this energizing engagement platform.
On April 12, 2019, the Office of Environmental Stewardship recognized participants of the Sustainable Leaders Network Workspace Certification Program at the Campus Sustainability Fair in The Forum. Schools and departments were presented with certificates displaying the level of certification reached during this pilot year of the program.
School of Nursing: Platinum    
School of Professional Studies: Platinum  
Butler Hall: Gold    
Public Safety: Gold    
Office of the Executive Vice President for Research, Low Library: Gold    
Studebaker Building: Gold    
Earth Institute, Hogan Hall: Gold    
School of General Studies: Gold    
School of Engineering and Applied Sciences: Silver    
Campus Services: Silver    
Facilities and Operations HR/Finance/IT: Silver    
School of Journalism: Silver 
Law School: Bronze
Image Carousel with 11 slides
A carousel is a rotating set of images. Use the previous and next buttons to change the displayed slide
Slide 1: Butler Hall, Gold

Slide 2: School of Nursing, Platinum

Slide 3: General Studies, Gold

Slide 4: Public Safety, Gold

Slide 5: School of Journalism, Silver

Slide 6: Office of the Executive Vice President for Research, Gold

Slide 7: School of Professional Studies, Platinum

Slide 8: Studebaker Building, Gold

Slide 9: Facilities and Operations HR/Finance, Silver

Slide 10: Engineering and Applied Science, Gold

Slide 11: Earth Institute, Gold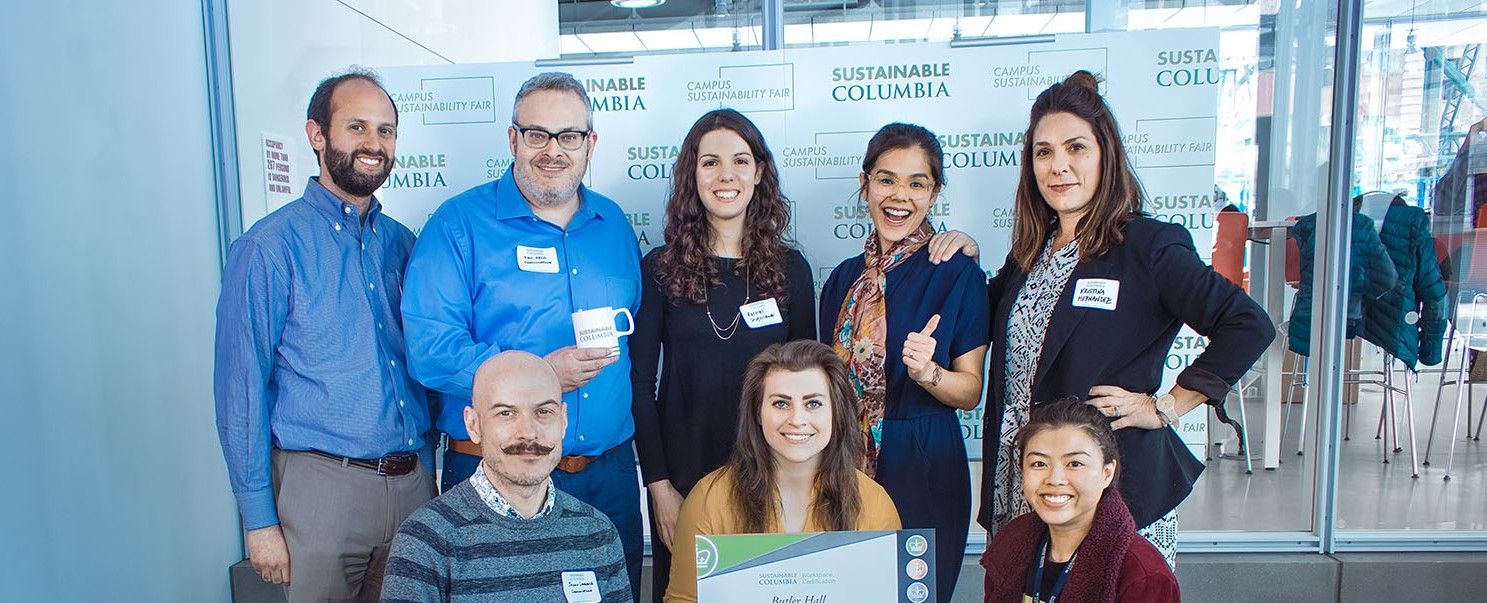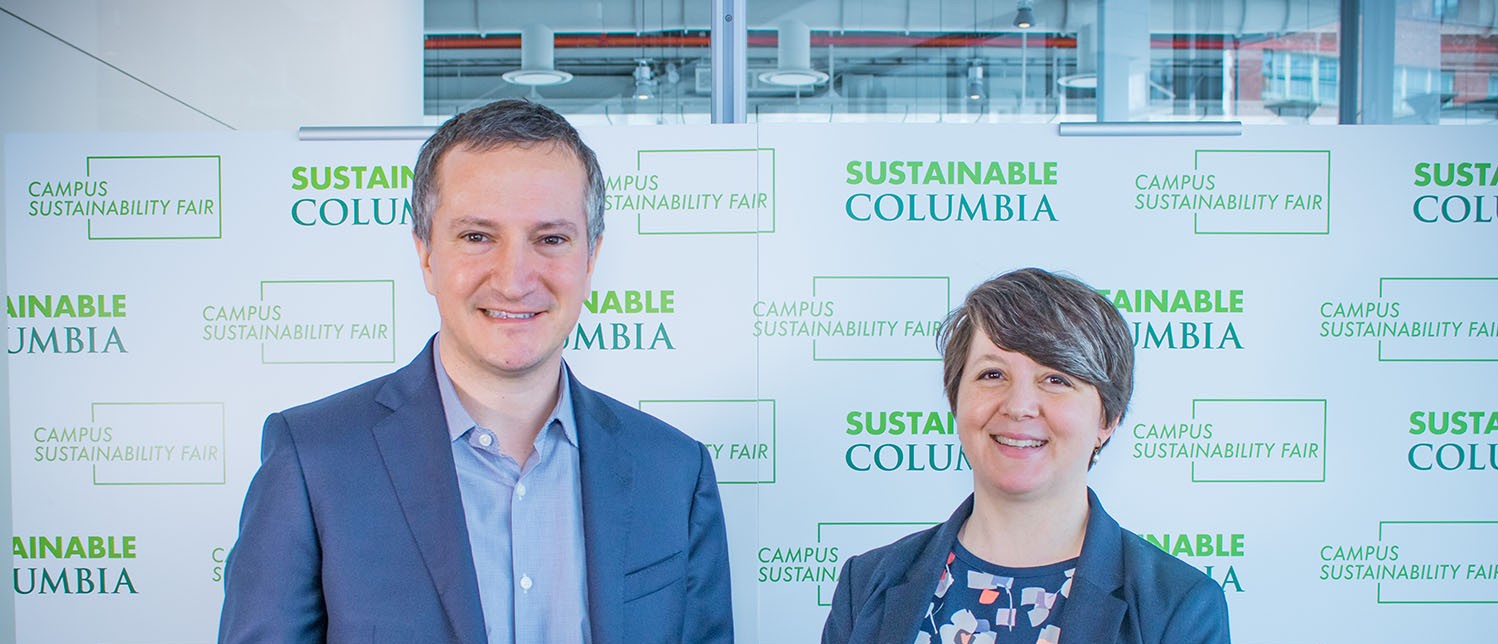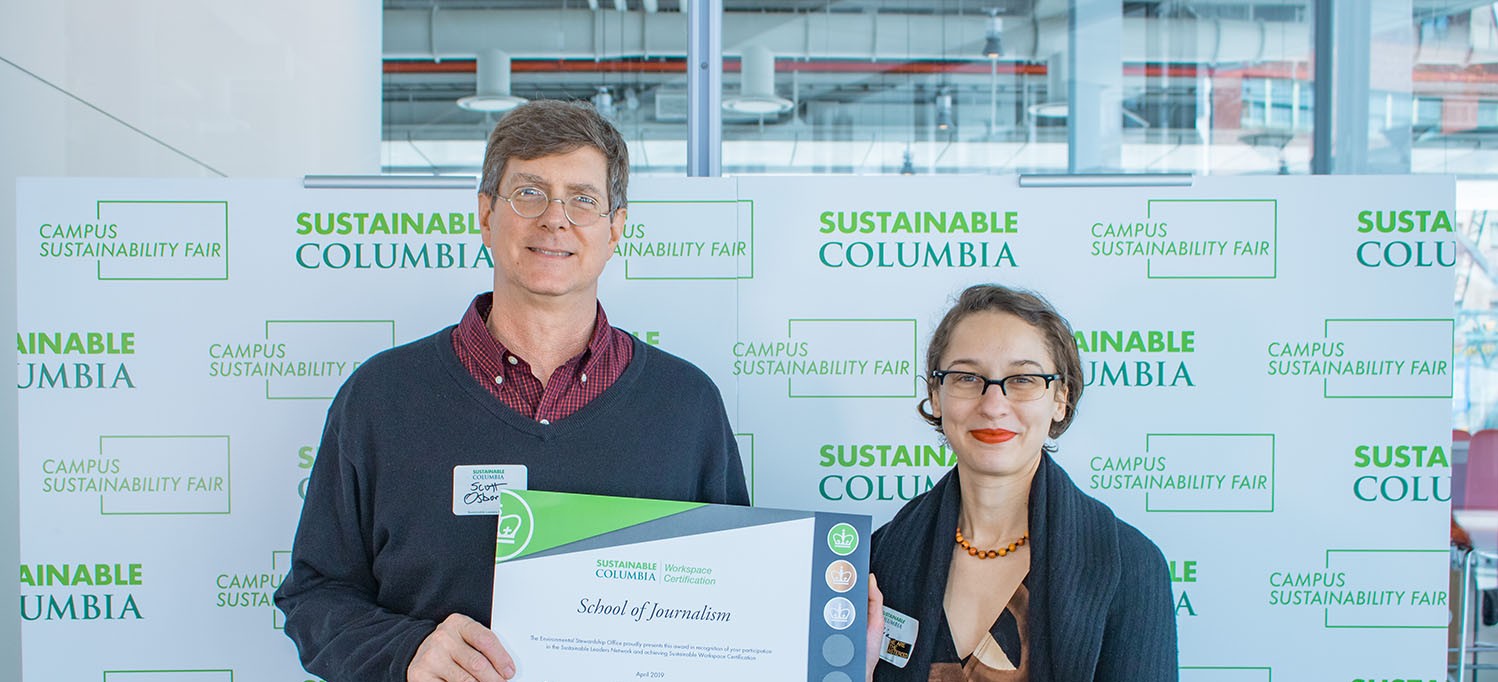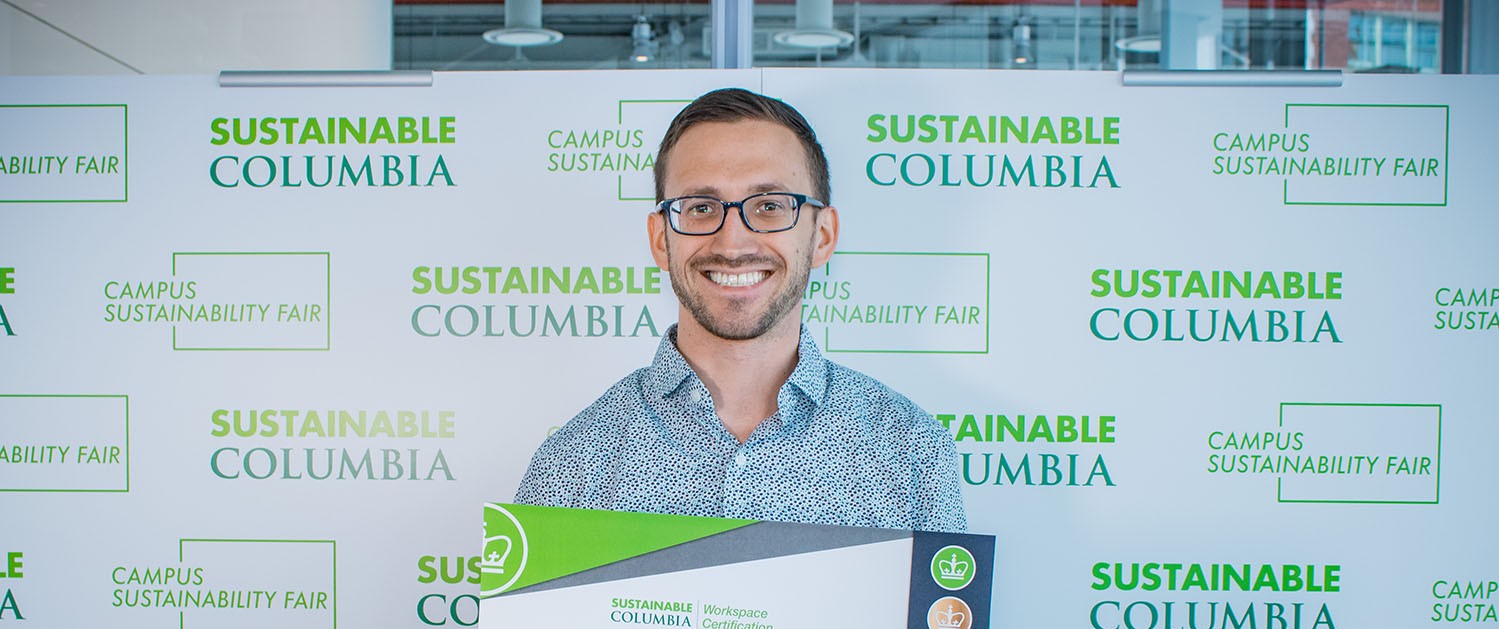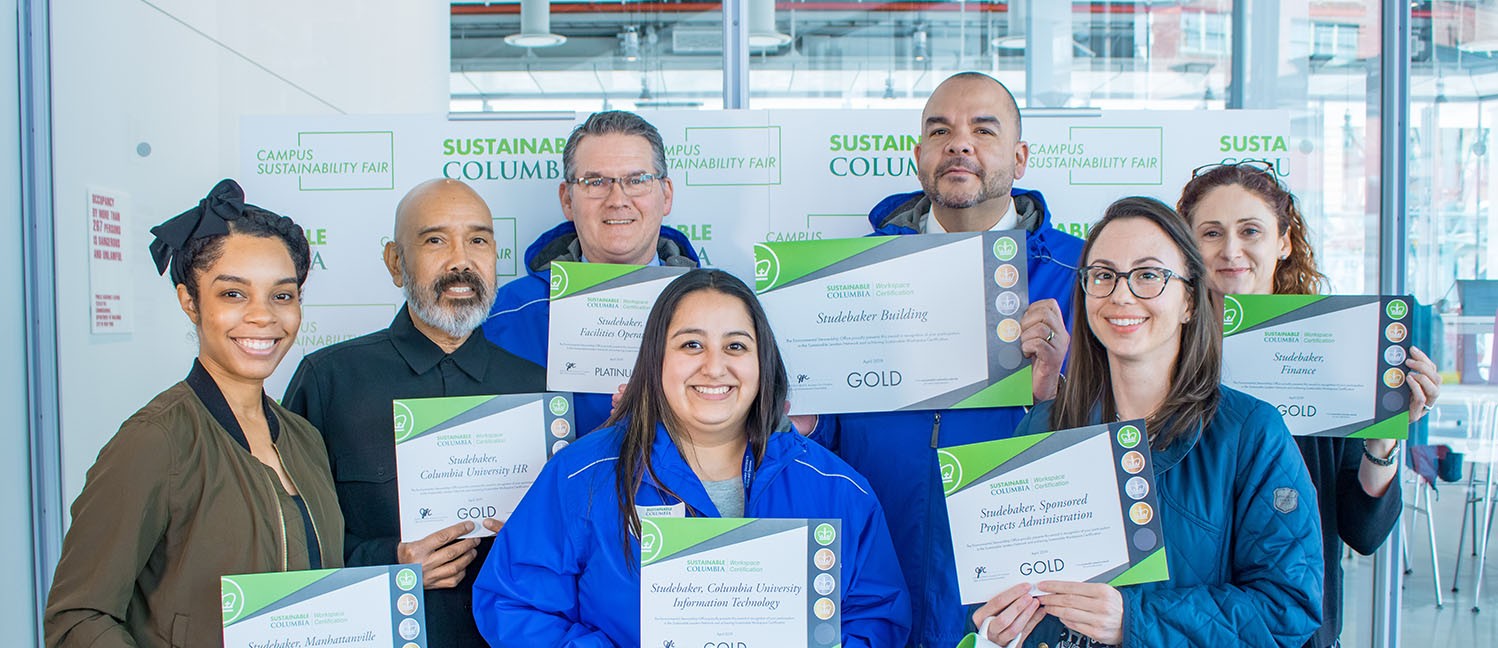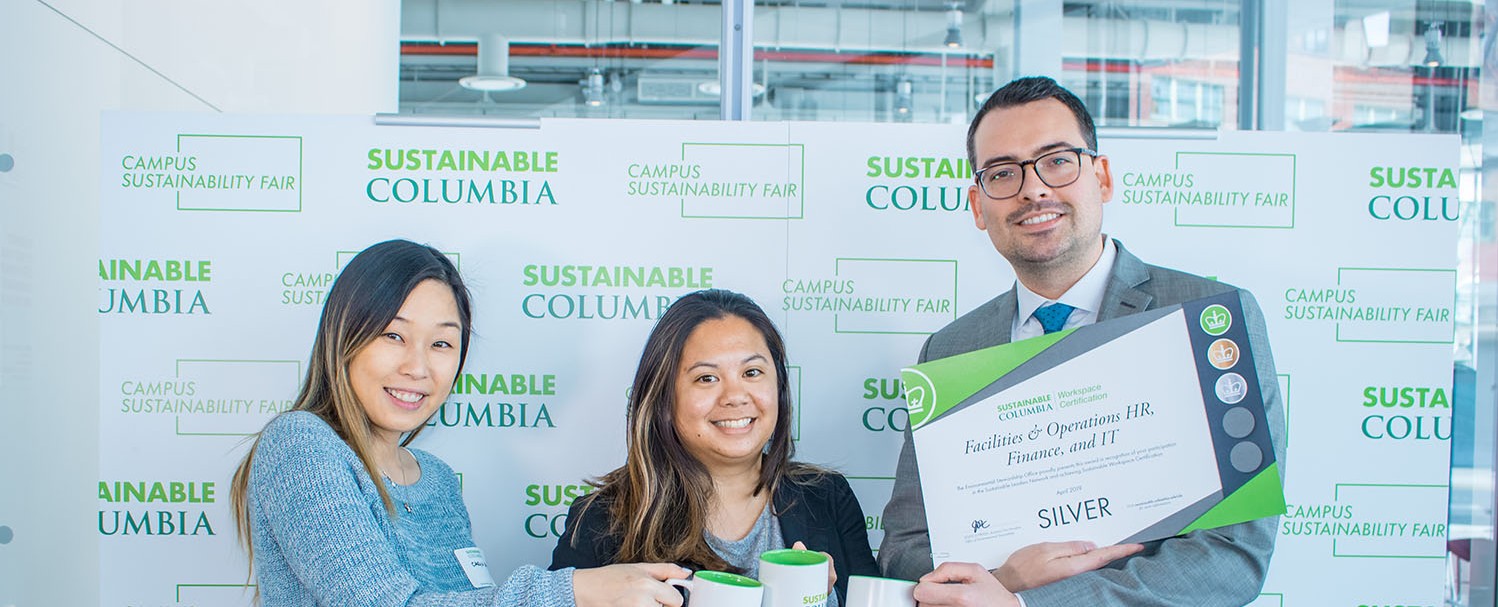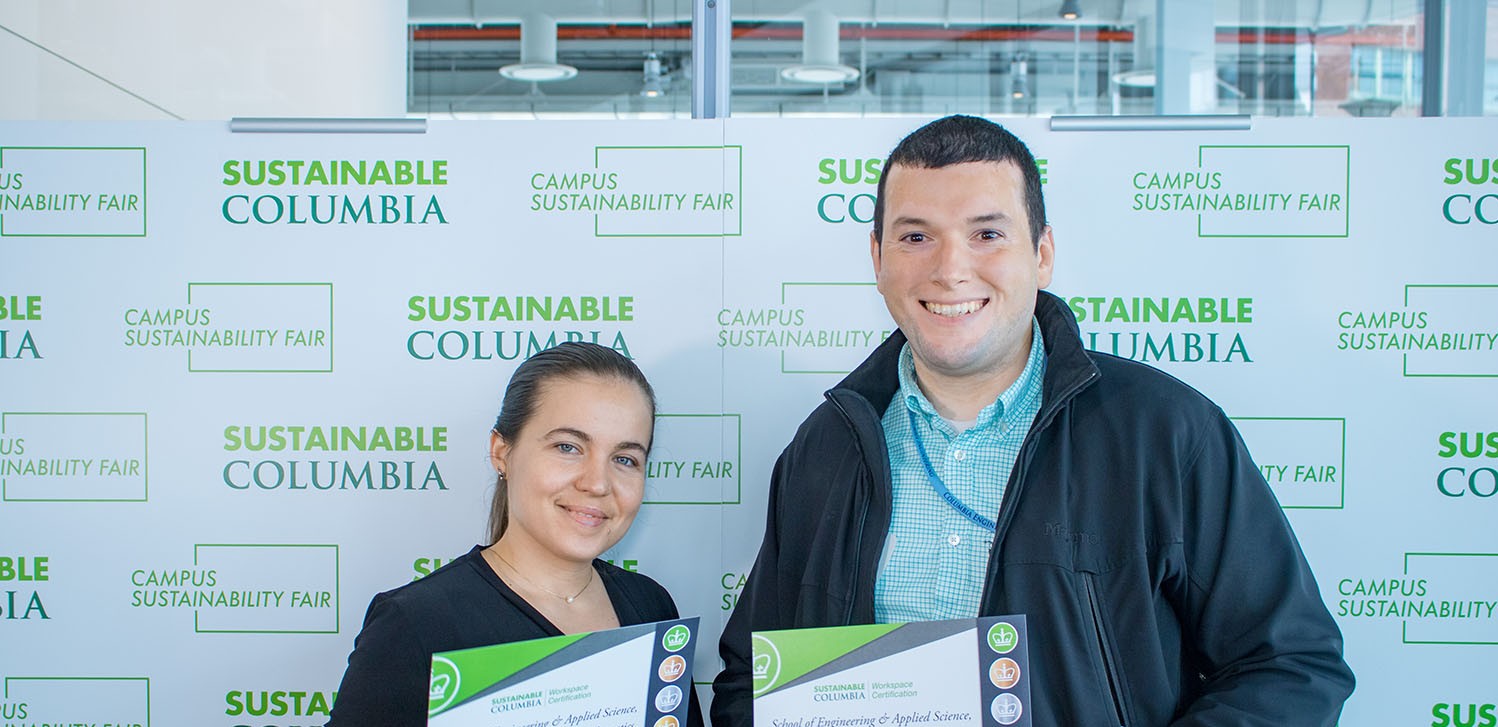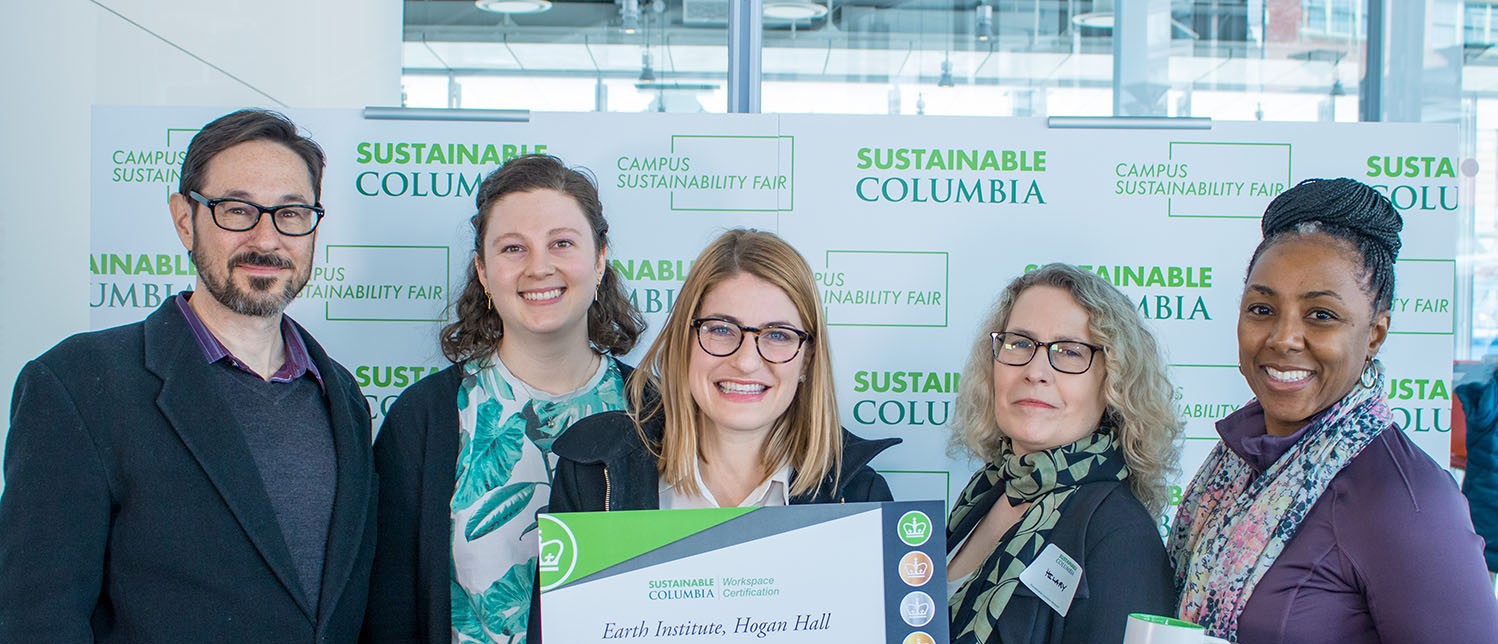 Previous
Next