Spring 2021 Bicycle Interest Group Newsletter
Dear Columbia Bicycle Interest Group,
Please see below our Spring 2021 newsletter containing updates and news relevant for bike travel in New York City and at Columbia University.
Bike New York's Million Mile May Event
Participate in Bike New York's Million Mile May event. Pedal 1,000,000 miles in 31 days to support accessible public bike education.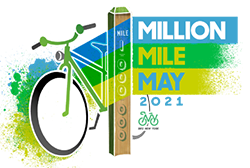 Bike Month Virtual "Bike Touring" Event
On May 12th, join the special Bike Month virtual event provided by Bike New York and sponsored by 511NY Rideshare. Bike New York will take you on a trip of bike vacation hot spots, routes, gear, and touring companies at your pace. This program is packed with everything you'll need to know to plan a fun getaway, featuring many New York State cultural attractions! The event will take place May 12 at 6 p.m. Register here.
Learn about Bike NY's Virtual Bike Education Resources Hub for educators and parents
Newly developed in response to the increased need for digital bike learning resources, Bike New York has assembled a list of books, videos, movies, documentaries, activities, and curricula designed to keep students from pre-K through high school engaged with the history, community, fitness, and fun of cycling. Learn more.
Bike Education
Attend virtual or in-person Bike Education Classes by Bike New York.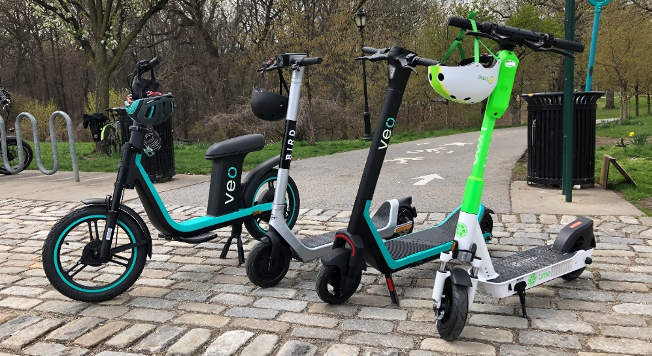 Central Park West bike lane now fully protected
This key bike route for Columbia commuters has now been fully switched over to a protected bike lane from end to end. See the final design here.
Guaranteed Ride Home for Bike Commuters
Bike commuters are eligible for New York State's Guaranteed Ride Home. When unexpected situations arise and you need to get home, the program offers up to $300 in total ride credits a year. Click here to learn more and sign up.
Columbia releases new sustainability plan
View Columbia's newly released Sustainability Plan: a ten-year strategic plan that outlines aggressive sustainability goals, grounded in climate science, for Columbia's New York campuses to achieve net zero emissions by 2050. The plan includes a renewed commitment to enhancing sustainable travel options to Columbia including bike travel. Read the plan.
More news
Electric bikes legalized in NYC. Click here to read the published rules by NYCDOT for electric bikes and more.

Get involved and support local NYCDOT bike projects. Click here to view NYCDOT projects and support the approval of these proposals at local community board meetings.

Receive email updates from NYCDOT.

View NYCDOT's official bike map, updated annually.
More commute and travel resources:
For additional information about your travel options, including important information for being a cyclist at Columbia, visit Columbia's Transportation website. On behalf of the Sustainable Columbia Working Group for Transportation, thank you for being enthusiastic about bicycling and active travel.
Be well,

Daniel Allalemdjian
Director, Transportation Demand Management
Office of Sustainability

Daniela Elazari
Director of Well-Being
Office of Work/Life

These initiatives contribute to the goals outlined in Columbia's Sustainability Plan.